My focus is on astronomical instrumentation
and galaxies at the epoch of reionization
Instrumentation & Science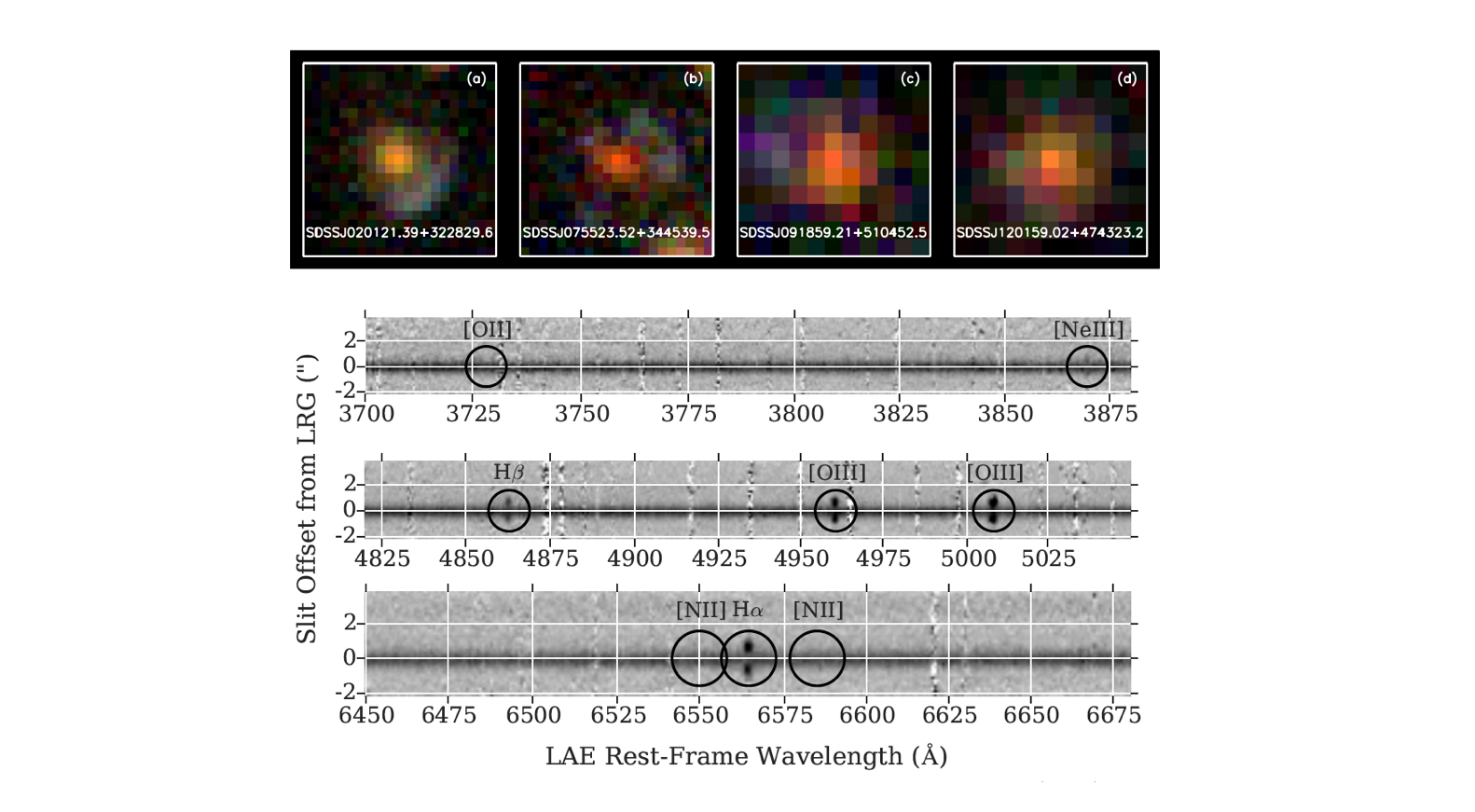 I am part of a team studying Ly-alpha-selected galaxies (LAEs) at high redshift, using gravitational lensing. LAES provide a unique laboratory for studying galaxy evolution and high-redshift star formation. Our observations are taken with FIRE and MagE on the Magellan telescopes.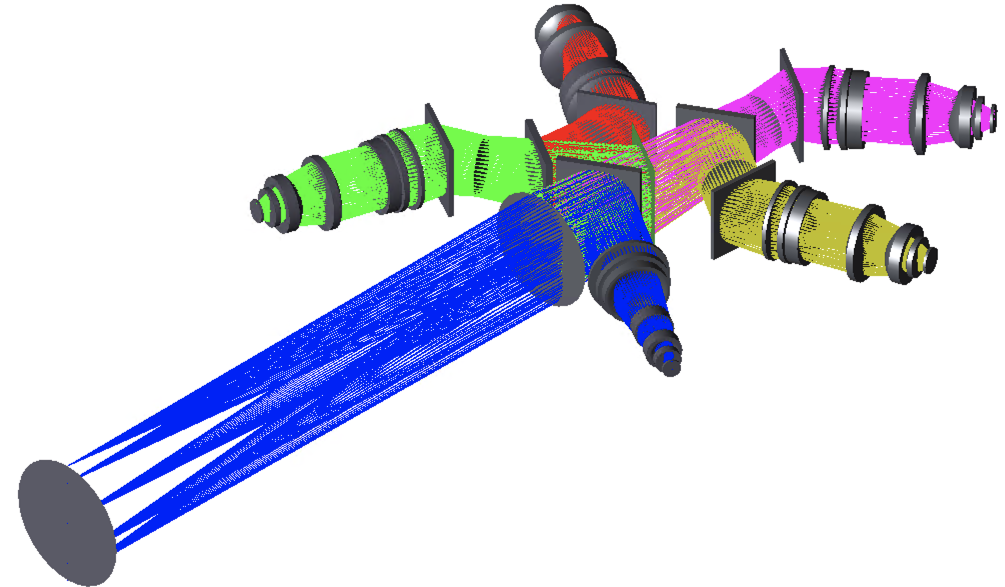 The Magellan Infrared Multi-Object Spectrograph (MIRMOS) is a near-infrared (NIR) multi-object spectrograph (MOS) and integral field unit (IFU) instrument concept slated for deployment at the Magellan 6.5-meter telescopes at Las Campanas Observatory. MIRMOS is designed to address frontier scientific questions in extragalactic, cosmological, and exoplanetary science. I am building the first arm of the camera, including optics and IR detector.
CIBER-2 is an infrared telescope aboard a sounding rocket, designed to study fluctuations in the cosmic infrared extragalactic background to place limits on reionization. The epoch of reionization is an exciting time in cosmological history, when early galaxies ionized the neutral hydrogen that permeated the entire universe, allowing photons to travel freely for the first time. My thesis work involved building the mechanical and thermal interfaces between rocket body and optics; designing the focal plane array for detector and filter; and characterizing the IR detector.